Elevate Your Marketing With Video Production
If a picture is a worth a thousand words, then a video is worth hundreds of thousands of word. IMPROZ is a Houston video production company that delivers outstanding results.
From researching, creating, storyboarding, scripting, green screen, post production, and positioning, contact us and learn how video marketing can help your company achieve its goals.
Time, Technology, Benefits, and Costs Now Make Video Marketing A Must
The convergence of more powerful devices, larger and faster data pipelines (high-speed internet) and increased access points makes video marketing something that every website should take advantage of.
Advantages of Video Marketing:
Are you looking for a Houston video production company that you can depend on? We will not only meet your deadlines, furthermore deliver a video for you that makes you proud. Contact us today for an appointment so we can start planning your next video.
Read Video Production Blogs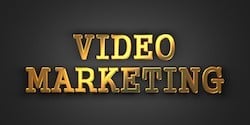 Businesses have a unique opportunity today like never before to compete with giant corporations if they have video marketing skills. For example, because of the advancement of technology no matter the size of your company your able to create your own commercial and publish it online, so that anyone searching for your products and services can discover the company.
Read More »
Internet Marketing Services
Discover how else we could help your business.
Our marketing services include Photography, PPC, Branding, Video Production, SMM, Graphic and Logo Design, Web Apps, Email Marketing, and SEO.